16 Feb

Chuck Gillingham Elected to the Board of Directors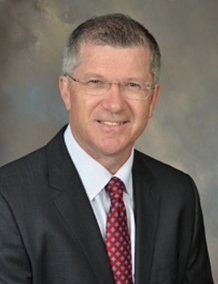 St. Augustine financial advisor to families, foundations, and trusts, Chuck Gillingham will begin his service at the February meeting of the Board of Directors of The Arc of the St. Johns.
Chuck joins Board President Rob Matthews, Board Vice President Aaron Johnson, Board Treasurer Andy Norman, Board Secretary Grant Misterly, and directors Ron Brown, Brookes Burkhardt, Mike Davis, Sylvi Herrick, and Ken Smith in providing support, guidance and oversight to the agency's programs for men, women and children with Intellectual and Developmental Disabilities and special needs.
The Board of Directors meets monthly on The Arc's main campus.